Got pets? No problem!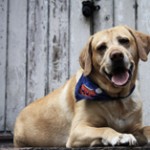 Miami Palms Carpet Cleaning knows how difficult it is to deal with pet odors and stains, that's why we're here to help. Should you run into a mess your pet made on your carpet, dry it with a towel immediately! Cleaning up right after a pet mess is crucial to the beauty of your carpet.
So you've cleaned up the mess and there's still a stain? No worries, give the experts at Miami Carpet Cleaning a call at (305) 604-1515 and we will give you more information on further steps on getting rid of the stain and/or odor.
Why You Should Choose Our Miami Pet Odor Removal Service
Since we are experts on pet smell removal, we know that there are many reasons why different pets cause different odors. Each smell needs to be targeted in a different manner allowing you to use techniques which are mainly for that specific smell. There are two main things that cause pet odor. The first is the bacteria present in urine, while the second source is more chemical within its origin. Allow us to explain this further.
It's known that urine can be an instant breeding ground for various bacteria and within this habitat, they have a tendency to multiply rapidly. Our company knows everything there is to know about the bacteria that come from these pets, which is why we have become one of the best.
The Benefits To Working With The Best Pet Smell Removal Miami Has To Offer
One of the main reasons on why you should work with our company – The best Miami Pet Odor Removal Service, is that we have been in the business for quite some time. We have learned exactly how to take care of the bacteria which your pets have caused, and we don't want your home to suffer from bad smells. Now, let me explain to you further why you should choose our services. Even if you are able to manage and use a disinfectant as a tool to eliminate the bacteria, it's insufficient for the main purpose of killing pet smell.
The urine needs to be removed with all the chemical traces from the urine so it can completely eliminate the odor. That's a pretty tough thing to do for any pet owner. This is basically where you should contact our company, because our reliable and professional technicians are highly capable to do this job for your. Our company is also specially equipped to eliminate pet stains.
The moment our highly experienced and trained professionals arrive to your home, they will automatically use their state of the art tools and machines to extensively remove the pet smell and stains. With the help of our UV lighting we will also be able to detect the spots which may not be that visible to the naked eye. Our company – The Best Miami Pet Odor Removal Service has a goal of which to not just remove the main cause of your home's pet smell, but also completely eliminate it for good.
So, if your home has been smelling funky lately, then you shouldn't wait any longer to contact us.